Home



CBI EXPRESS
Military Rd



About Us



Services



Tracking



Registration



CBI FAQs



Contact Us



Deals!

CBI Address
1711 Cudaback Ave
Niagara Falls, NY
14303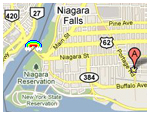 Next holiday closing: Christmas December 24-26th
Christmas Hours for Cudaback ONLY:
Nov 20th & 21st, 9am-8pm
Nov 22nd, 8am-5pm
Dec 4th & 5th, 9am-8pm
Dec 6th, 8am-5pm
Dec 11th & 12th, 9am-8pm
Dec 13th, 8am-5pm
Dec 18th & 19th, 9am-8pm
Dec 20th, 8am-5pm
Dec 22nd & 23rd, 9am-7pm
Ontario businesses and residents, start using CBI USA's Mailbox Rental & US Shipping Address services. We offer the perfect temporary spot to store your US purchases until you're ready to pick them up. Start saving money today!




Register Today.

To start, first register and receive a Private Mailbox Number (PMB#). CBI will need the following information to complete your registration:

1. A valid email address
2. A valid physical address

And on your next visit to the CBI warehouse, please bring the following with you to complete the registration process:

1. A filled out & signed USPS form usps1583.pdf
2. Two forms of ID

To Start The Registration Process: Click Here

To access your account your username will be your initials and PMB number and your password is your postal code, no spaces.

Example: Joe Smith PMB#XXXX
Username: JSXXX
Password: (Your Postal code-no spaces)





Buy Stuff Online.

When you make online purchases, use CBI's US Shipping Address as your Business or Personal US Mailing & Shipping Address. All you have to do is put your Name, your PMB#, and CBI's US Shipping Address when asked to fill in shipping info.





Pick-up Your Package(s).


Pick them up anytime at the CBI Warehouse after the shipment has been received by our staff. Upon pick-up you will need photo ID. Before arriving at CBI, please schedule a pick-up on tracking page. tracking.cbiusa.com

You do NOT need to notify CBI before shipping packages to the CBI warehouse. You can start sending items to our US shipping address today!

There are no package holding or storage fees (including oversize), so you can consolidate your online purchases & pick them up at your convenience during business hours.

Cudaback location:
Mon: 9am – 5pm
Tues: 9am – 5pm
Wed: 9am – 5pm
Thurs: 9am – 7pm
Fri: 9am – 5pm
Sat: 8am – 3pm

Military location:
Mon: 11am – 5pm
Tues: 11am – 5pm
Wed: 11am – 5pm
Thurs: 11am – 7pm
Fri: 11am – 7pm
Sat: 10am – 5pm

Next holiday closing:
Christmas
December 24, 25, & 26th

See FAQs for entire list
of holiday closings





Payment Plans.
Pick one of these payment options.

Option #1:
Per package plan - $5.95 USD per package**

Option #2:
Annual Membership plan - $108 USD with unlimited $1.80 USD per package** for 12 months

Shipping valuable purchases? All items (packages, skids, vehicles, etc.) received & signed for by CBI include CBI's exclusive FULL replacement guarantee -- if item is missing or damaged, CBI will replace 100% of item value. Do not trust your purchases with any less of a liability policy.



---

**Oversize packages: If your package is over 70 lbs and/or 84 inches (length plus girth), there is an additional $5.50 oversize fee.

Tires: $5.95 per tire with no additional oversize or holding fee.

TVs: $27 (includes oversize & holding fees)

Skids: $27 to receive & outbound a skid. And a $2.00 per night storage fee. Oversize skids larger than 48"x42"x48" are subject to additional handling & storage fees.

FREE services: Customers can drop-off UPS/FedEx/USPS prepaid labeled packages for FREE. CBI also offers FREE faxing, internet, invoice printing, & recycled shipping materials.




CBI is also an authorized UPS shipping center making us the low cost alternative to the UPS Store & Mail Boxes Etc. We are conveniently located near the Rainbow, Whirlpool, & Lewiston-Queenston Bridges in Niagara Falls, NY.